The Glasgow Tigers pulled up the curtain on their 2019 season against this week's opponents, the Northumberland Vikings. Going in to that game, the Vikings were heavily favoured as they looked to improve on last year's NFC North final defeat.
But the Tigers confounded the pre-season predictions by taking the battle all the way to the end of the 4th quarter before the Vikings finally won 22-14 after a scorching afternoon of football on Tyneside. Following that game, the Tigers bounced back with two victories in a row while the Vikings enjoyed an unbeaten start to the season.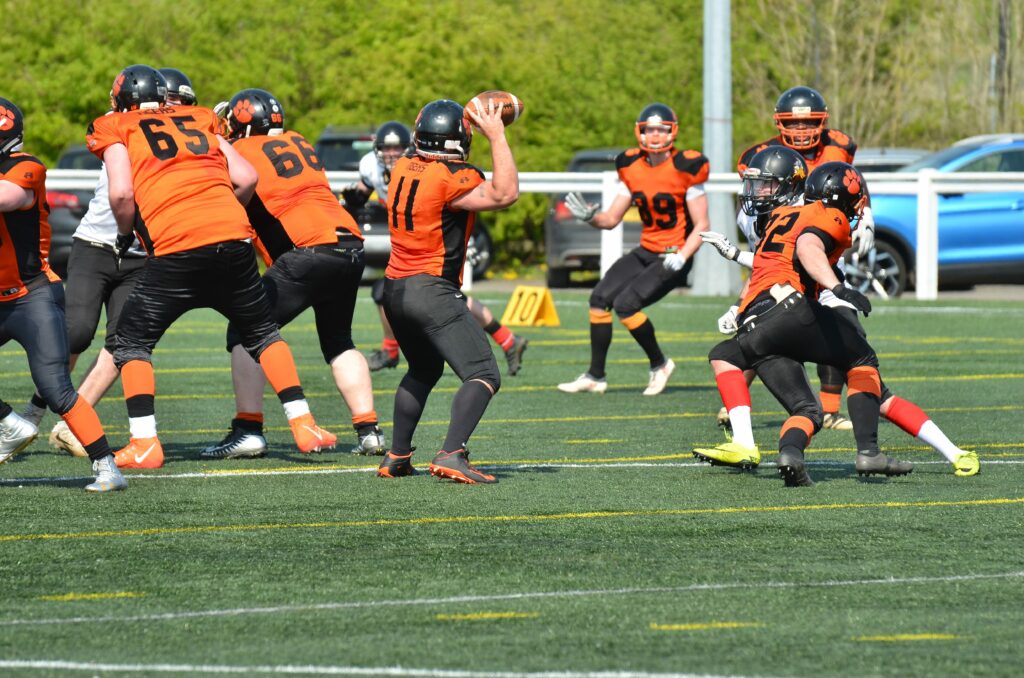 Both sides found their positive runs come to an end when they came up against the league-leading East Kilbride Pirates. The Vikings record, going into this weekend's game, is 5-1 while the Tigers are 3-3. Importantly, the Vikings still have a return fixture against the Pirates while the Tigers have now played both games against their local rivals.
For the Tigers and the Vikings, this game could prove to be pivotal. A victory for the Tigers would take them back above .500 and well in the running for the NFC 1 North's second playoff spot knowing they have already beaten the sides that lie ahead. A win for the Vikings keeps them close to the Pirates, knowing they will still face East Kilbride.
In the opening game, Vikings QB Richie Howe and running back Johnny Mbu were two of the focal points of their attack, and the Tigers know they will have to work to prevent the Vikings offence from taking control of the game.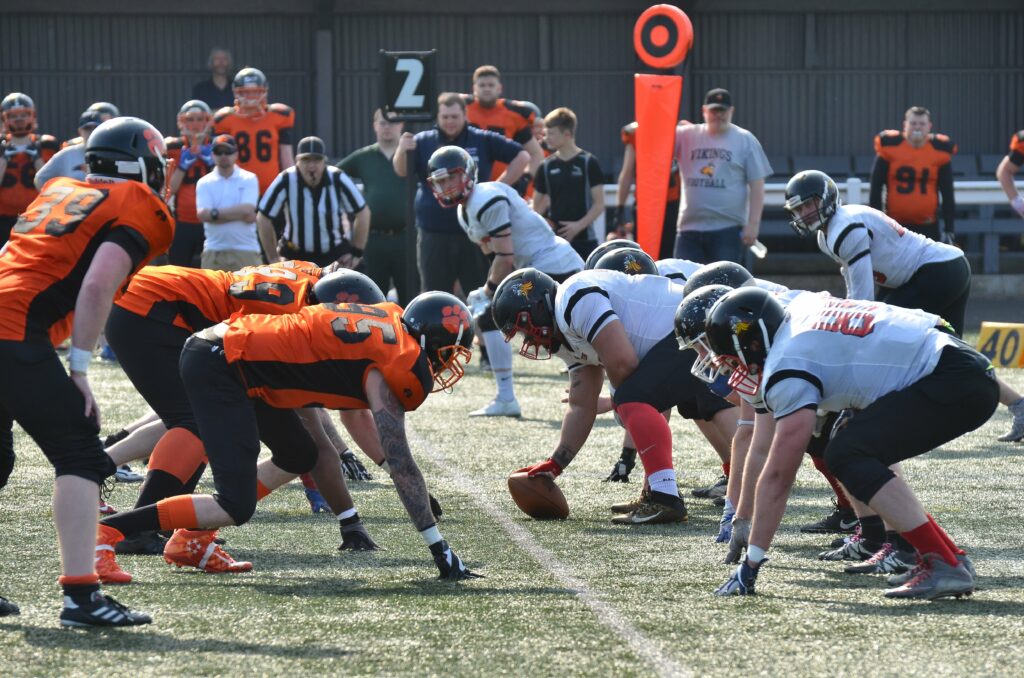 The big swing in momentum in that first game came when, straight out of half time, the Vikings returned the kick all the way to the 12-yard line. Glasgow's special teams have improved over recent weeks but will have to stay alert to keep the Vikings at bay.
A common thread between the two sides this season, both come in to this week's clash off the back of painful defeats to the East Kilbride Pirates. With the Tigers holding home advantage, they will hope that can give them the edge that led to the narrow defeat back in April.