The season is well and truly into its final stretch, as the Glasgow Tigers host the Gateshead Senators in our final home game of 2019.
Over the past four games, the Tigers have seen their share of ups and downs. From the 13-0 shutout against the Yorkshire Rams and the narrow 13-12 win against the Aberdeen Roughnecks to defeats against the East Kilbride Pirates and Northumberland Vikings, its been a mixed bag at Nethercraigs.
The Tigers are aiming to finish strong after a disappointing run which ended any hopes of post-season contention. The fight for third place is still on with old rivals Aberdeen, meaning a result is still important against Gateshead.
The Senators, one of the longest-established football teams in the UK, already know they will be playing Division Two football next year after an unsuccessful campaign.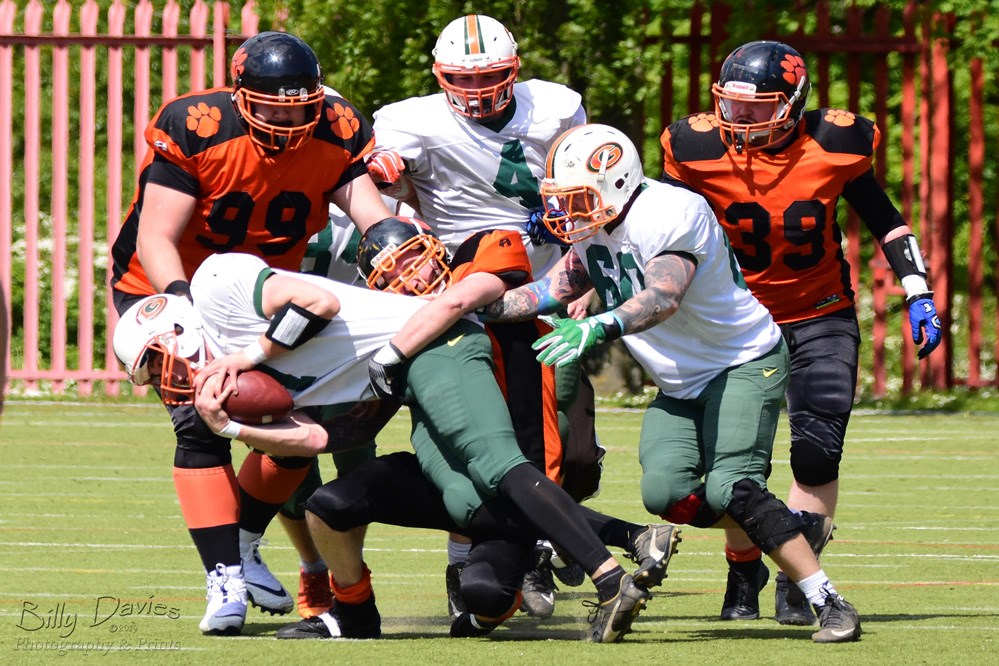 That doesn't guarantee an easy game for the Tigers on Sunday, however. The Senators have a well-earned reputation over the years as a tough tackling, hard-hitting football team and they will be keen to try and escape a winless season in their final game of 2019.
When the sides first met back in week three, the Tigers walked away from Gateshead International Stadium following a dominant 42-0 win. That would prove to be the Tigers' biggest winning margin of the year so far, a terrific team performance which saw 21 points in both halves.
With just two games left, the Tigers are keen to end the season on a high after disappointing results. The momentum gained from the final two games, and the chance to leapfrog a team they will face again next season, will hopefully be enough to power the team forward and ensure a successful end to 2019.
The Tigers host Gateshead Senators at Nethercraigs Sports Centre on Corkerhill Road, Glasgow, on Sunday April 21 with a 1pm kick-off. For more information on the game, visit the Facebook event page.