It's been just under a month since the Glasgow Tigers saw off the Aberdeen Roughnecks in a tense 13-12 at Nethercraigs – now the two sides are set to battle again in the return fixture.
Rushing touchdowns from Steven Williamson and QB Jig McCoy – along with a crucial blocked PAT – helped seal the win on that occasion, despite a stout performance from the Roughnecks.
The Roughnecks showed their talent through the air, with their passing game finding the most success up against an injury-hit Tigers backfield in the first clash.
Much like that first game, both sides head into this week looking to bounce back from previous results. The Tigers endured a tough outing at home to the playoff-bound Northumberland Vikings last weekend, while the Roughnecks found success equally hard to come by against the division's other Post-season bound outfit, the East Kilbride Pirates.
Despite playoff berths and Gateshead Senators' relegation already having been confirmed, both the Tigers and the Roughnecks will be keen to put together a strong performance this weekend.
The sides are most likely to play each other again next season, and so both Coach McCluskey and Aberdeen HC Bryce Stevenson will be keen to show what their sides are made of.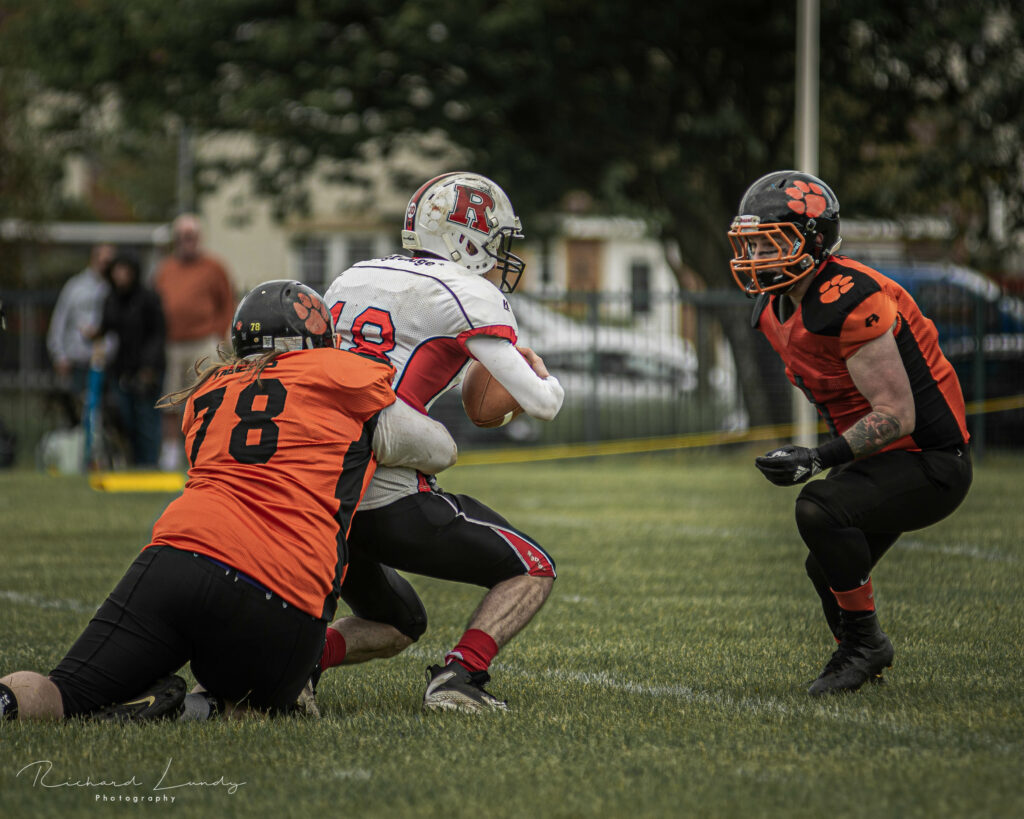 The Tigers go into their final three games against sides they've already defeated this season, and will aim to finish strong and shore up a third placed finish. A record of 6-4 would still be a huge improvement on last year, when Glasgow finished second bottom of the table with a 3-7 slate.
Glasgow Tigers travel to face the Roughnecks on Sunday, July 7. The game takes place at the Woodside Sports Complex in Aberdeen, with kick-off at 2pm.
Make sure to follow the Tigers on Facebook, Twitter and Instagram for all the latest updates from this weekend and beyond.