The Tigers league opponents for the 2020 British American Football Association season have been confirmed after a reshuffle in the NFC.
Last month, we revealed that the Tigers were expected to face last season's opponents the Northumberland Vikings, East Kilbride Pirates and Aberdeen Roughnecks as well as Lancashire Wolverines and promoted side Inverclyde Goliaths.
But an update shared by BAFA this weekend showed further changes to the league setup, with Lancashire moving to what will be a seven-team NFC1 South division while the Tigers' NFC1 North division will be made up of five teams.
The reshuffle means even less travel in 2020 for Coach Ryan McCluskey's side, who already faced one less road trip following the relegation of the Gateshead Senators in 2019.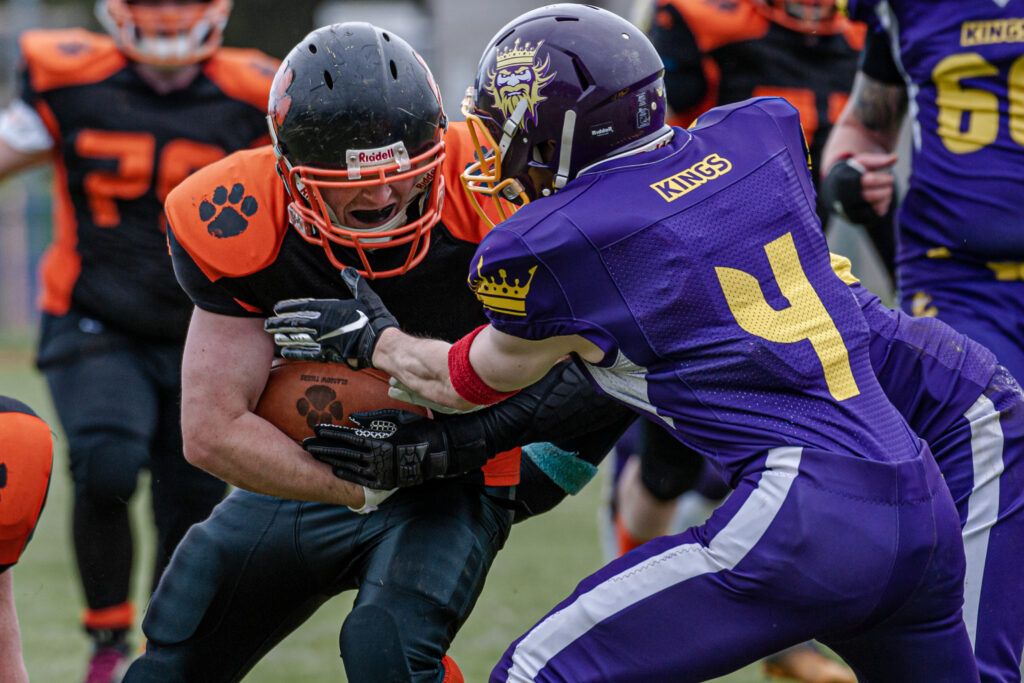 Alongside the news about Divison 1 regional alignments, the BAFA update revealed that the Dunfermline Kings – who the Tigers hosted as part of their associate process in September – had achieved league status for 2020.
The Kings will join fellow Scottish sides, reigning NFC2 North champions Clyde Valley Blackhawks and Dumfries Hunters as well as the Darlington Steam and Gateshead Senators, who faced the Tigers in 2019.
With the league set-up now confirmed, the Tigers all set to get back to training and ready for the campaign ahead this January. The year kicks off with two open tryout sessions at Toryglen Football Centre on Sunday 5th January and Sunday 12th January – get full details on our Facebook event page.