Glasgow's American Football team are delighted to welcome our local branch of world-leading restaurant group Hard Rock Cafe as our main sponsor ahead of the 2020 season.
The partnership kicked off on Super Bowl Sunday, when Glasgow Tigers players and their friends and family joined the Big Game Party at the Buchanan Street venue to watch Patrick Mahomes lead his Kansas City Chiefs to a historic win.
As well as the Big Game Party, the Tigers will continue to work in partnership with the Hard Rock Cafe for a host of football-themed events throughout the year. The venue will also host the Tigers' annual end-of-season awards evening.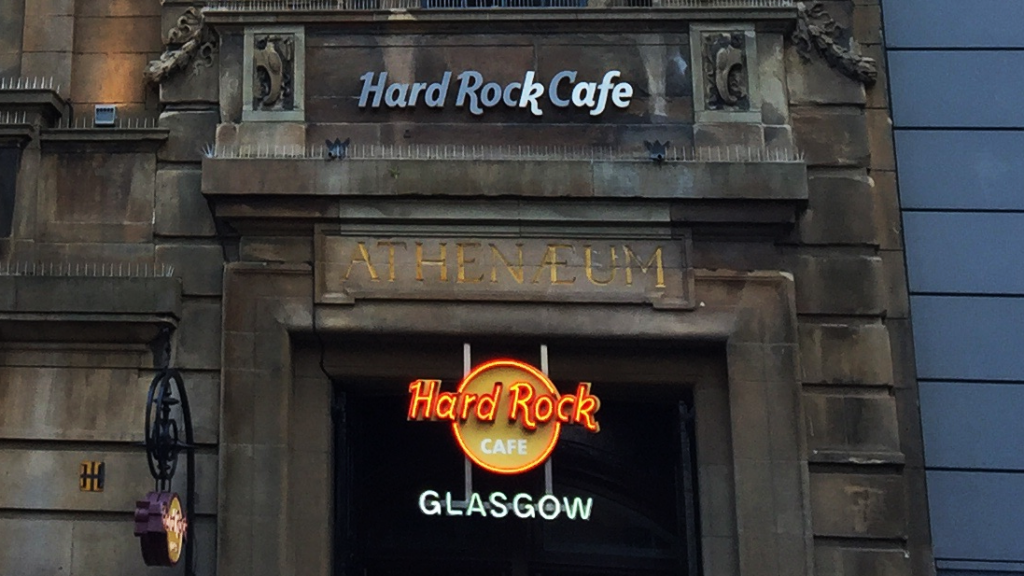 The Tigers have already enjoyed a great start to the year with support from the Sports Council for Glasgow going towards the cost of facilities as the team continues pre-season work.
The Hard Rock Cafe partnership gives a further boost to the Tigers as they look to improve on last year's finish in the NFC1 North and further develop American Football in Scotland's largest city.
Based in the heart of the city centre Hard Rock Cafe Glasgow offers excellent food and fantastic service inside the Old Athanaeum Theatre on Buchanan Street, continuing more than 100 years of entertainment history in the building.
To find out what's on at Hard Rock Cafe Glasgow, visit their official site. Follow the Glasgow Tigers on Facebook, Twitter and Instagram to keep up with all our games and events in partnership with Hard Rock Cafe Glasgow.