Despite a close contest in their first encounter back in April, this weekends clash between the Glasgow Tigers and last year's division winning Northumberland Vikings proved to be a one-sided affair. 
The Vikings put together their best performance of the season and secured at least a playoff spot this season after a strong showing at Nethercraigs.
Both sides traded possession throughout the first quarter, but it was the Vikings who took the lead in the closing minutes after a Johnny Mbuyi touchdown run and a successful kick conversion to make it 7-0 to the travelling side.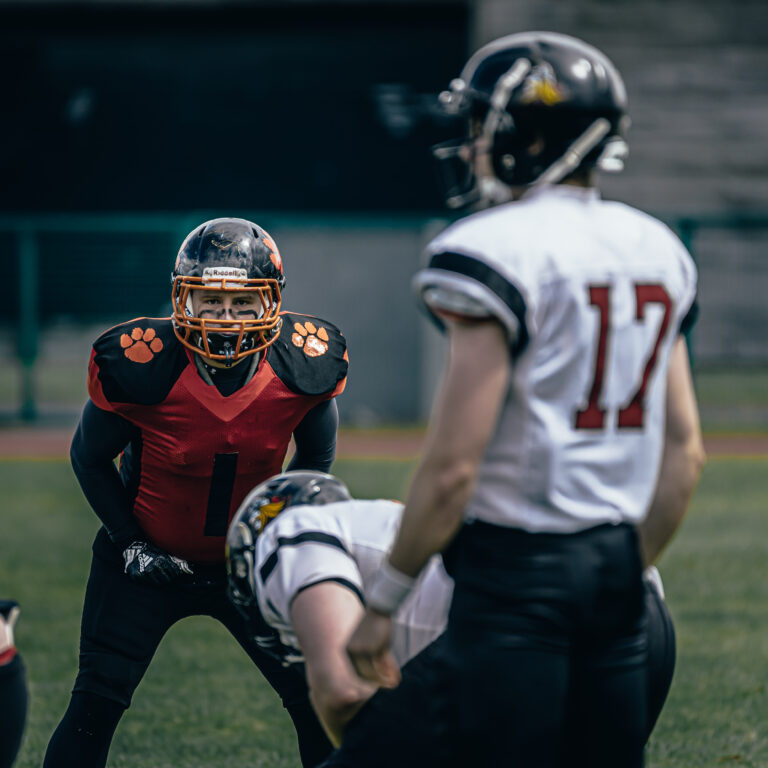 The Vikings extended that advantage in the second quarter after a Tigers punt went astray and gave the visitors great field position. Just two plays later, they made it a two-score lead with a Tega Diegbe touchdown run. Tigers linebacker Benedikt Boehnen blocked the extra point to leave the score at 13-0.
Things got worse for the Tigers before half time when a long Vikings drive ended in Mbuyi's second rushing touchdown. A two-point conversion attempt proved unsuccessful, sending the side in to the half with the score 19-0 in the Vikings favour. 
The opening play of the second half all but sealed victory for the Vikings, as the opening kick was returned all the way for a score, before a successful two-point attempt made it 27-0.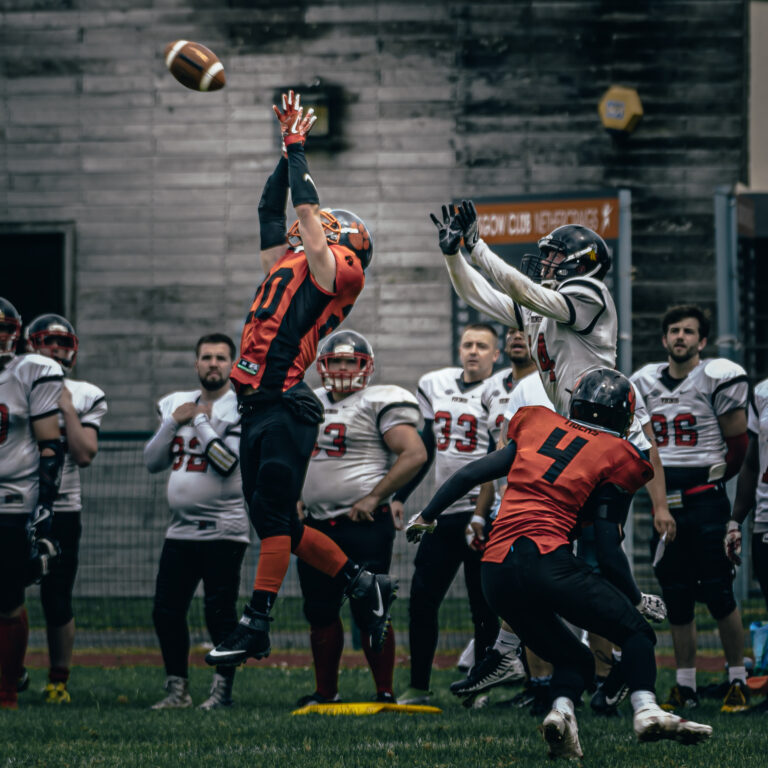 A big 4th down stop from Tigers safety Scott McIntosh gave the team some respite – but it wasn't to last, as the Vikings defence made their mark on the game, intercepting a Tigers pass and returning it for a score. Tigers stalwart David Carney stepped up to stop the Vikings conversion.
The 3rd quarter ended with another Vikings interception which led to a touchdown, and while the 4th quarter proved quieter in the scoring department it still required some good work from the Tigers from adding on to the score.
A safety, when Vikings defender brought down Tigers QB Alasdair Kay just inside his own endzone, brought down the curtain on a disappointing afternoon for the Glasgow side. They drop to 3-4 for the season and with playoff hopes dashed, will need to regroup and turn in strong performances to avoid slipping further down the table. 
The final run-in starts this weekend as the Tigers travel to face the Aberdeen Roughnecks, who they beat in a nail-biting 13-12 game last month. The game kicks off at 2pm – keep an eye on our Facebook page for more information ahead of this weekends action.