The second week of the BAFA National League playoffs are in the bag – and the Tigers have a good idea of who we should be facing in 2020.
From the Glasgow Tigers' NFC1 North division, the Northumberland Vikings were the lone team remaining after the East Kilbride Pirates. The division winners faced a tough test in the NFC final, travelling to face the side who knocked out the Pirates, the undefeated Sandwell Steelers.
The Steelers showed their steel (pardon the pun) with a big come-from-behind win against East Kilbride, while Northumberland went into the game following a dominant 35-0 win against Shropshire Revolution.
The winner would secure Premiership football for 2020, with the Vikings in their second Northern final in two years – but it would be Sandwell who earned a place in the top division after a 21-3 victory over the Tyneside team.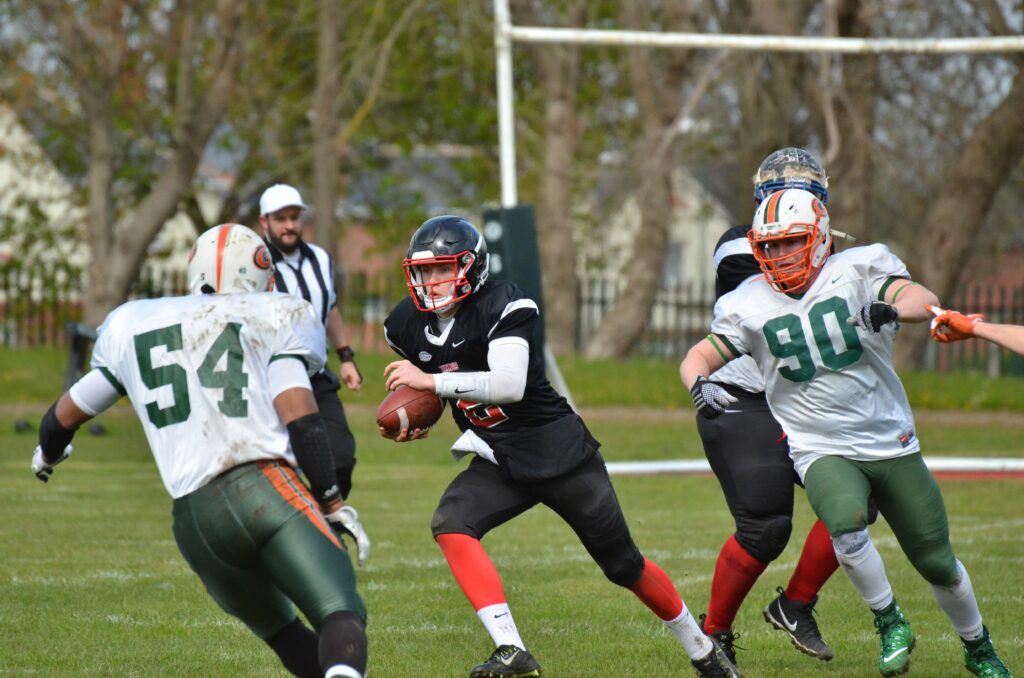 The result means the Vikings look likely to remain in the NFC1 North alongside the Tigers, Pirates, Aberdeen Roughnecks and Yorkshire Academy Rams… and those teams are set to be joined by one of BAFA's newest league sides after a huge playoff win.
Both the Clyde Valley Blackhawks and Inverclyde Goliaths made it to the Division 2 North semi-finals, and both sides knew that a victory would earn them not only a spot in the end-of-season bowl game but a berth in Division 1.
Clyde Valley took on Halton Spartans – who ended the postseason hopes of the division's other Scottish side, Dumfries Hunters, last week – while Inverclyde travelled to the Birmingham Bulls. The prospect of an all-Scottish Division 2 North final was on the cards but only one Scottish side remained standing after Sunday's fixtures.
The Blackhawks saw their post-season hopes ended by the Spartans, who look like strong favourites for the bowl game after an impressive season, while the Goliaths secured Division One football in just their first season in the league by defeating the Birmingham Bulls.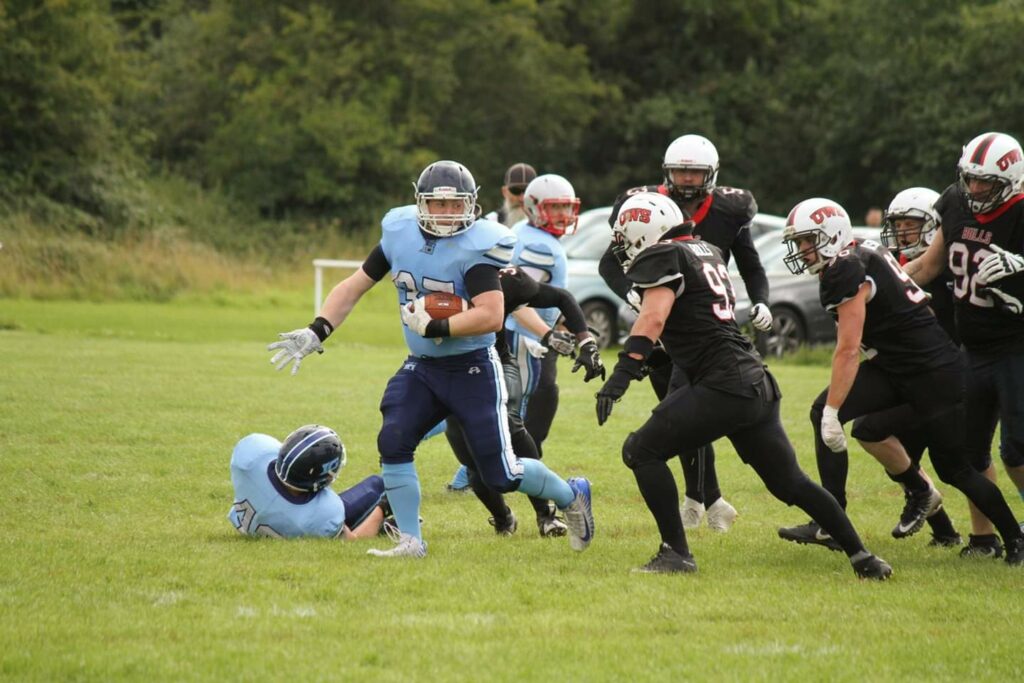 Despite being unfancied by members of the British American Football media, Inverclyde went into the game buoyed by a hugely successful debut season and a win in their first playoff game against the Lincolnshire Bombers – and their confidence was well placed as they made sure their dream debut goes all the way to the Division 2 bowl game.
An interception in the fourth quarter sealed the game for Inverclyde, and earned them the right to face Halton to crown the Division 2 North champions – a prestigious game the Tigers played in 2017 after earning Division One promotion.
While the official BAFA league alignments and fixtures won't be published until later in the off-season, with the relegation of Gateshead Senators it seems likely that Inverclyde will take their place in the division and set up exciting battles between the division's four Scottish sides.