While the regular season may be over for the Glasgow Tigers, the play-offs kicked off this weekend with huge implications for next year's Tigers fixtures. 
Northumberland Vikings and East Kilbride Pirates claimed this season's NFC1 North play-off spots, and both came close to securing a semi-final spot.
The Vikings earned a comfortable 35-0 win over the Shropshire Revolution after racing out to a 16-0 half-time lead, with an impressive three defensive touchdowns helping to secure the Tyneside outfit's progress to the next round.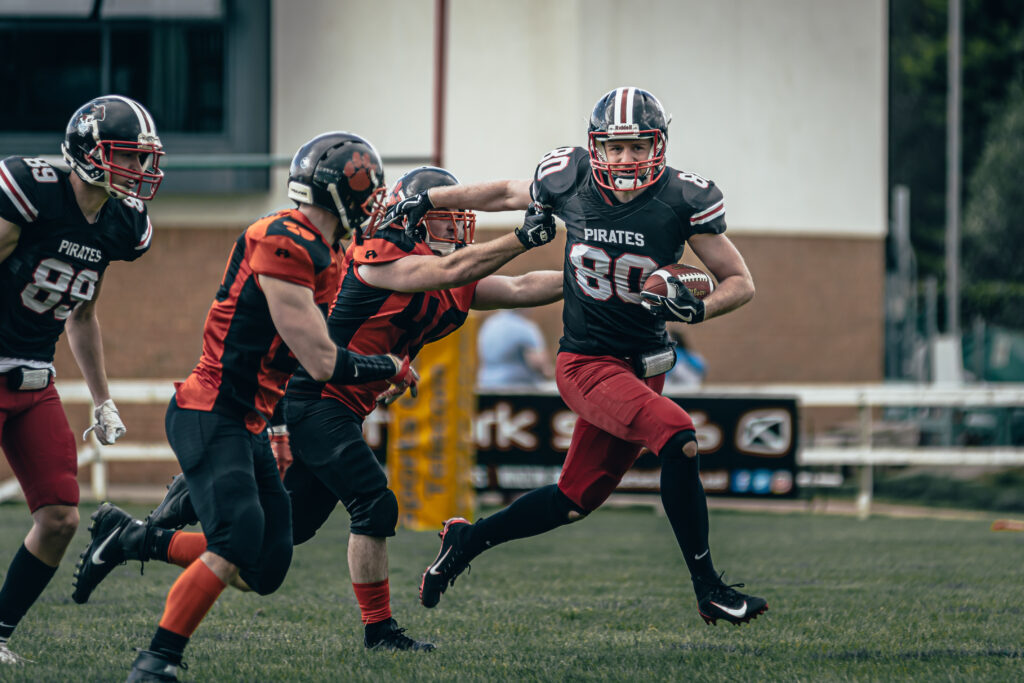 The East Kilbride Pirates, on the other hand, saw their season draw to a close despite coming close to one of the biggest upsets of the playoffs so far against the undefeated Sandwell Steelers. 
Racing out to a 20-0 lead at the half after QB Neil Baptie connected with three different receivers for a trio of passing touchdowns, it would prove to be the clichéd 'tale of two halves' for our cross-city rivals.
The Steelers responded with three touchdowns of their own, missing one extra point, scoring on a two point conversion and making the crucial PAT on the final touchdown to seal the come-from-behind victory that means a Sandwell Steelers v Northumberland Vikings semi-final next week.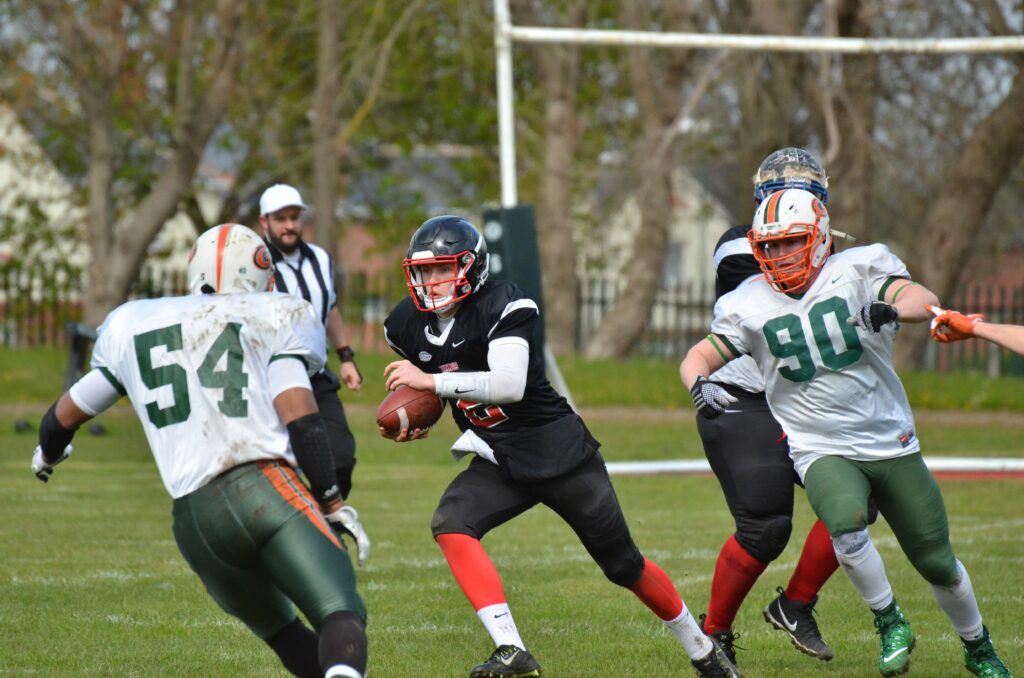 The winners of that clash will earn promotion to the Premiership North, and the chance to compete for the national Division 1 championship.
The playoffs for promotion from the NFC2 North also got under way this weekend. In the mix for promotion, and potential clashes with the Tigers next year, are fellow Scots and former rivals the Clyde Valley Blackhawks and Dumfries Hunters as well as Scotland's newest side and playoff debutants, the Inverclyde Goliaths.
Dumfries made the long trip to Widnes to face the Halton Spartans, but were always facing an uphill task against a side that went undefeated in the regular season. The Hunters succumbed to a 37-7 defeat, meaning another Division 2 season for the South of Scotland side.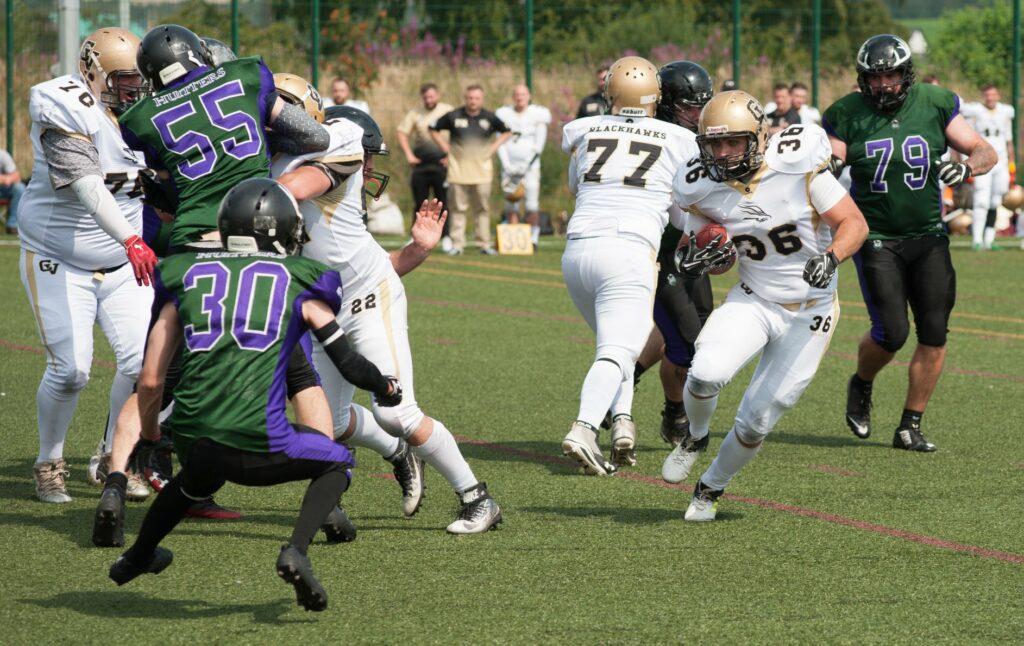 The other Scottish sides enjoyed more positive results, with Clyde Valley defeating Leeds Bobcats 26-8 while Inverclyde secured their first-ever playoff win in a back-and-forth game away to the Lincolnshire Bombers.
Both teams will be on the road next week, with Clyde Valley heading to Widnes to take on the Halton Spartans while Inverclyde face an away day against the Birmingham Bulls as they bid to make it an all-Scottish NFC2 Final. 
Next week's playoff fixtures will give an even clearer idea of who the Tigers could face in 2020 as we get deeper into the BAFA postseason.